Grand Lighting in Solar PV World Expo 2022
02-09-2022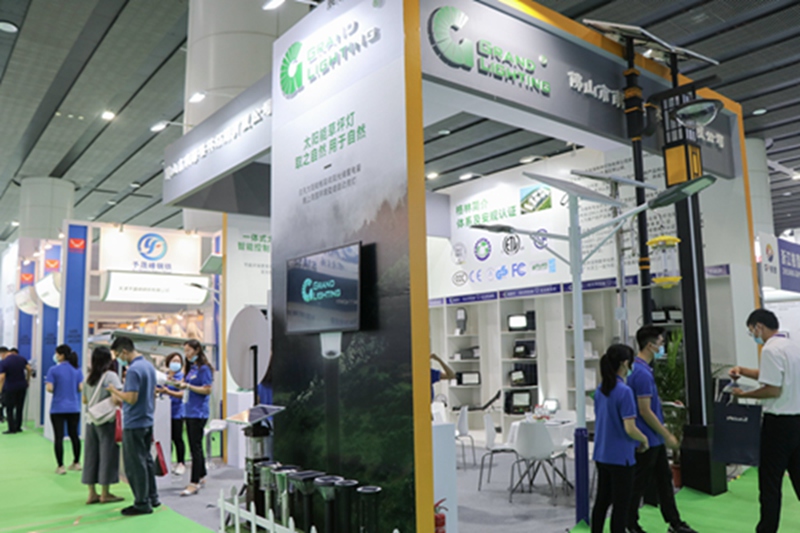 Grand Lighting appeared at Solar PV World Expo 2022 from Aug.9th to11th in Guangzhou China.
The main products on display include various series of solar street light and solar flood light. These lights are mainly used in large projects such as highways, residences, gymnasiums, etc.These solar street lights and solar flood lights have been won a lot of approval from many foreign and domestic engineering companies.They also leave their contact for further business.
The advantages of solar street lights and flood lights are that they don't need to be connected to electricity, exchange solar energy to supply power.It can save a lot costs and they are easy to be installed. At present, it is very popular and has been widely used in Africa, Southeast Asia and the Middle East.
In addition, solar landscape lights also attracted the attention of many viewers.They are mainly used in house garden, yard, parking lot etc. Solar landscape lights are especially popular with Southeast Asian customers at this exhibition.
A few days of on-site learning at the exhibition, we have deeper understanding and new direction of improving the current products and the development of subsequent products. I believe that we can make better products in the future.
Welcome to inquiry!