Mini pendant light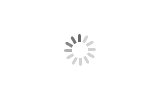 Mini pendant light
This 1 Light Mini Pendant light features a simple, modern appearance, highlighted by clear seedy glass and satin brass finish, and gives you a romantic elegance feeling and a clean modern aesthetic in your home.

FINISH : Matte black+gold
WIDTH : 5"
EXT : 5"
HEIGHT : 8"
BULB : 1*E26 T bulb 60W
GLASS : clear seeded glass
This single bulb pendant light is better for hanging over dinette table, kitchen sink, and small area like hallway, foyer, porch, basement and laundry room.
Meanwhile,we can customize the size,colur and the glass shape according to your requirements.